TESTIMONIALS
---
Ken, the program has added much value to getting started. We have a small lawn care business in Virginia and with the impending retirement from the Army we are moving to Florida to start up there. Great information, a few little changes to make, and off we go. Thank you!
-B.S. Virginia
---
Thank you for the great tips in your book - the formula came in very handy in givng a quote for a 1 1/4 acre yard with roses, hedges, fruit trees, tons of bedding plants and lots of grass! We thank you again for writing the book and for all the great tips... AND - being born again Christians we really, really LOVE that you reference the Lord and faith - far too often people are afraid to include those references

Chuck and Michele Williams
Plant it Green Care
C&M Landscaping

---
Ken,That is a great book! I read it and it is very professionally done...nice work!
-Mark

Awesome book for beginner, Highly recommended and VERY reputable and Honest
-Jim
---
Hi Ken,
I really liked your book. I think it hit home and the more others know about it the more they will read it.
-Steve
---
My association with you has tripled my business and moved me ahead at LEAST 3 years from where I'd be if I tried to figure it all out myself. Using the techniques in your "How to start a lawn care business" program has definitely saved me time, frustration AND MONEY! Thank you!
-Jeremy Mushero, JM and Sons Lawn Specialists
---
How to Start a Lawn Care Business a Whole New Way! is the title of the book and it is one of The Lawn Blogs must reads. There are a lot of books on this topic out there but only a few can capture its reader. This book when you start to read it you want to finish it...you are able to take something with you, and apply it to your business. Great job Ken! We look forward to any future works.
-The Lawn Blog
---
---
---
How to start and run a profitable, fun
lawncare and landscape business
---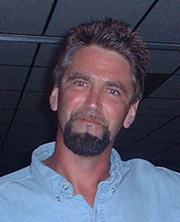 My name is Ken LaVoie, owner of LaVoie's Landscape Mgmt. Inc. and author of this package. This book (and optional support materials) is based on the knowledge and lessons I've accumulated over twenty-six years in the lawn care and landscaping business. I will do my best to teach you how to start a profitable lawn care business or improve your excising one. My goal is to give you what you need to create a great little business and earn a respectable income with benefits. I take pride in this material: I've put my name on it, and I stand by it with a 6-month money-back guarantee. If you don't feel it's delivered enough value to you, I don't want you to pay for it.


---
Listen to our interview on the GopherHaul radio show
HERE
---
Benefits I believe you'll receive by purchasing this book or package:
---
Credible, time-tested information from nearly three decades in the green industry: I use all these techniques in my own lawn care business and I know firsthand that they work.
It's instantly downloadable (unless you choose paperback version)
You can avoid some common mistakes you might make otherwise.
Can help you decide if this is the business you really want to be in
---
What's the difference between the book and the whole package?:
---
The book alone is available in either downloadable pdf format, (AND now Kindle format) or as an actual paperback. The package is simply the book (in ebook, Kindle or paperback) combined with the extra materials, which consist of a Quickbooks company file, my actual company operations manual, estimating forms, calculators and other excel tools, sales and client letter samples, and email replies to questions. (a complete list is further below)

---
Some tips you'll received:
---
One classification tip that can save you thousands in worker's comp insurance
Several tips that will cut your office time considerably
Some tips on what equipment to buy and what NOT to buy - specific brands and models
Some resources for buying equipment parts as much as 50% off the dealer's price
How to use your equipment to work 50%-100% faster
Sub contracting tips
---
THE DOWNLOADABLE FULL PACKAGE INCLUDES:
Our 164 page eBook / Kindle Book "How to start a lawn care business a whole NEW way" complete with tips on what equipment to buy, how to use it, tips on office setup, finances, marketing, with a "how to" section for each task. Also included is a resources list that can save you alot of trial and error.

SEE TABLE OF CONTENTS HERE


Copy of the inspirational "Think and Grow Rich" by Napoleon Hill (pdf format)
Email reply to follow-up questions (within reason)
My Own Company Operations Manual (VALUE $125)
Estimate forms with specific language and legal disclaimers for basic, planting, lawn installation and snow removal bids (VALUE $55)
Letters of instruction for after care for lawn and plant installation (VALUE $23)
12 Letters to send clients for price increase, "welcome back", etc. (VALUE $25)
Sub contractor, legal NDA, and non-compete agreement (VALUE $450)
Our payment formula document for our subcontractors (VALUE $20)
Sample route sheets and work lists that we use to stay efficient (VALUE $20)
Mulch, seeding and hedge trimming estimator (excel) (VALUE $50)
Recorded times for various landscape tasks (VALUE $50)
Spring and fall "ready prep" lists (VALUE $10)
Complete Quickbooks™ company setup - (worth the price of this program in time savings alone!) (Must have Quickbooks™ 2012 or newer, sold separately.) (VALUE $250)
TOTAL $1,078.00 WORTH OF BONUSES AT NO ADDITIONAL CHARGE!
---