---
Intro: How to Start a Lawncare Business a Whole New Way
---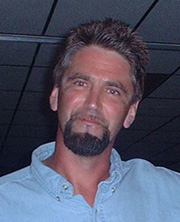 I had 8 subcontractors who handle a variety of items such as mulching, hedge trimming, loaming and seeding, hydro seeding, walkways, tree installation, chipping, lawn treatments and hopefully more and more as I become more comfortable and find more competent, reasonably priced contractors. My goal at the end of 3 years is that I personally help out in the spring and fall for a few hours doing the spring and fall cleanups, then do estimates and manage the rest of the year.
I made an average of $60 PER MAN PER HOUR which is nearly DOUBLE what most other contractors make in this area. In fact, I make an average of $70 per man hour on spring and fall cleanups and basic maintenance, AND my overall prices are either the same or only slightly higher than my competition. I increased my hourly rate from $25 to $60 in ONE WEEK, and it was the most life changing, liberating experience of my career!
Update
: Retired now (2019), and using
real estate investments to fund our lifestyle
. I embarked on
real estate investing
in 2009 and ended up writing a book about rental real estate investing which you can read about, if you're interested,
here
. Real estate investing is a wonderful transition career, especially as you age, or want to start traveling. We ran our
lawn care business
, living off the wages it generated, while we put all the real estate profits back into those buildings. Once the rental properties were fully renovated and earning the same income as our lawn care business, we closed the lawn business and concentrated solely on our real estate holdings.
For the rest of this chapter and more, purchase our book & program from the Products link above.
---
Find a sponsor for your web site.
Get paid
for your great content. shareasale.com.
---