---
Testimonials: How to Start a Lawncare Business a Whole New Way
---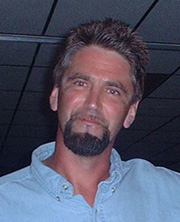 TESTIMONIALS
---
Ken, the program has added much value to getting started. We have a small lawn care business in Virginia and with the impending retirement from the Army we are moving to Florida to start up there. Great information, a few little changes to make, and off we go. Thank you!


-B.S. Virginia
---
Thank you for the great tips in your book - the formula came in very handy in givng a quote for a 1 1/4 acre yard with roses, hedges, fruit trees, tons of bedding plants and lots of grass! We thank you again for writing the book and for all the great tips... AND - being born again Christians we really, really LOVE that you reference the Lord and faith - far too often people are afraid to include those references

-Chuck and Michele Williams: Plant it Green Care / C&M Landscaping
---
Ken, That is a great book! I read it and it is very professionally done...nice work!

-Mark
---
Awesome book for beginner, Highly recommended and VERY reputable and Honest

-Jim
---
Hi Ken, I really liked your book. I think it hit home and the more others know about it the more they will read it.
-Steve
---
My association with you has tripled my business and moved me ahead at LEAST 3 years from where I'd be if I tried to figure it all out myself. Using the techniques in your "How to start a lawn care business" program has definitely saved me time, frustration AND MONEY! Thank you!

-Jeremy Mushero, JM and Sons Lawn Specialists
---
How to Start a Lawn Care Business a Whole New Way! is the title of the book and it is one of The Lawn Blogs must reads. There are a lot of books on this topic out there but only a few can capture its reader. This book when you start to read it you want to finish it...you are able to take something with you, and apply it to your business. Great job Ken! We look forward to any future works.

-The Lawn Blog
---
Recommended by Gopher Lawn Business Software
Watch a short video about our book and program from


---
Find a sponsor for your web site.
Get paid
for your great content. shareasale.com.
---